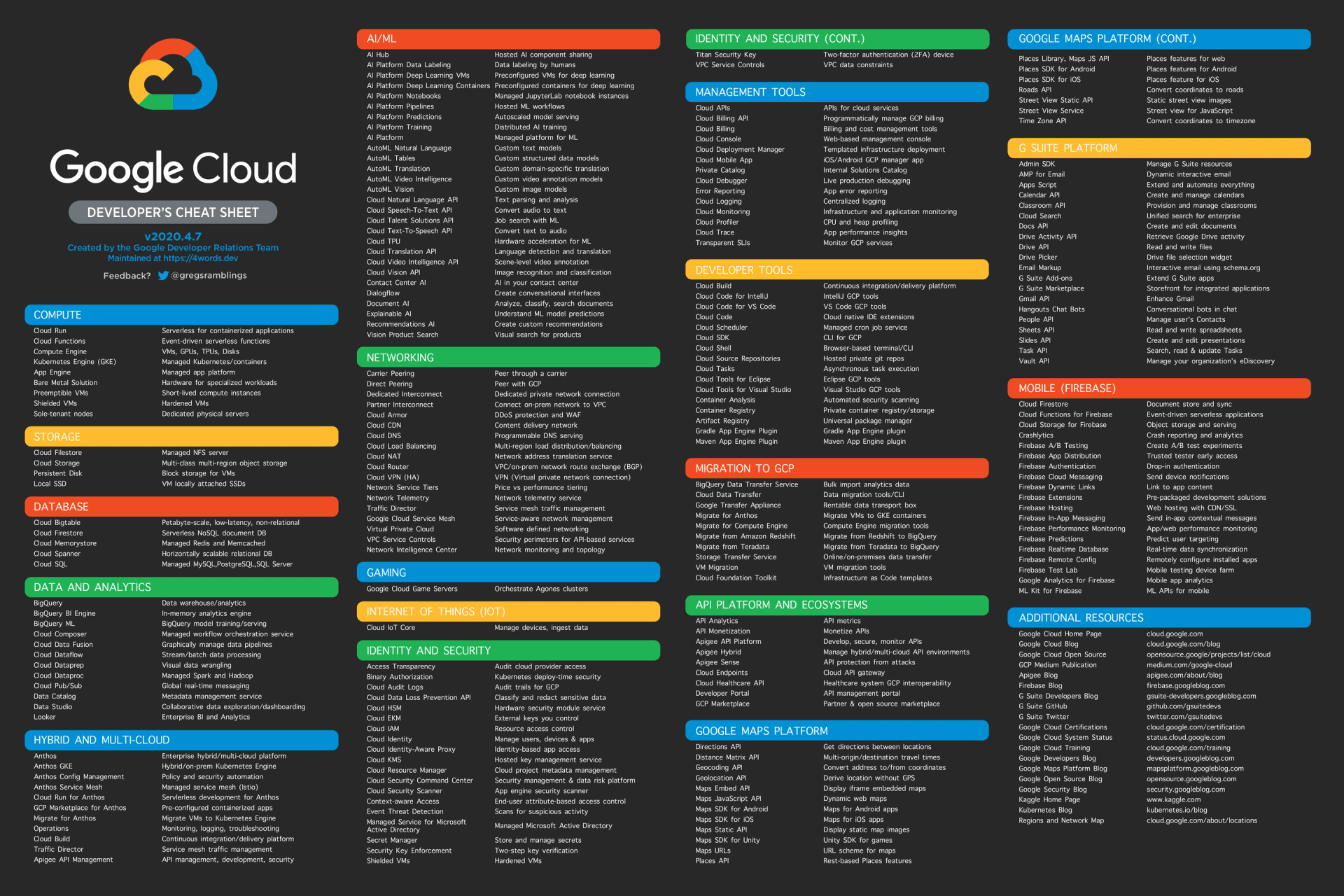 Google Cloud Reference
A developers cheat sheet for all the products offered by Google Cloud Platform
Original: codingcat.dev/post/google-cloud-reference
This is all from https://github.com/gregsramblings/google-cloud-4-words/blob/master/README.md please check it out!
This is mainly for me to remember where this great list is located @gregsramblings.
All Products
Compute
Storage
Database
Data and Analytics
Hybrid and Multi-cloud
AI/ML
Networking
Internet of Things (IoT)
Gaming
Identity and Security
Management Tools
Developer Tools
Migration to GCP
API Platform and Ecosystems
Google Maps Platform
G Suite Platform
Mobile (Firebase)
Additional Resources
Everything below is not included in the PDFs/PNGs due to space limitations
Additional Resources
GCP Foundational Open Source Projects
Platform Comparisons
Language Specific Documentation
Did you find this article valuable?
Support Alex Patterson by becoming a sponsor. Any amount is appreciated!